Join us for Mass!
Sunday 8 a.m., 11 a.m., 6 p.m. | Saturday 5 p.m. | Monday to Friday 8:30 a.m. | Saturday 9 a.m.
Join us for Mass!
Sunday 8 a.m., 11 a.m., 6 p.m. | Saturday 5 p.m. | Monday to Friday 8:30 a.m. | Saturday 9 a.m.
GREETINGS FROM THE PASTOR
GREETINGS FROM THE PASTOR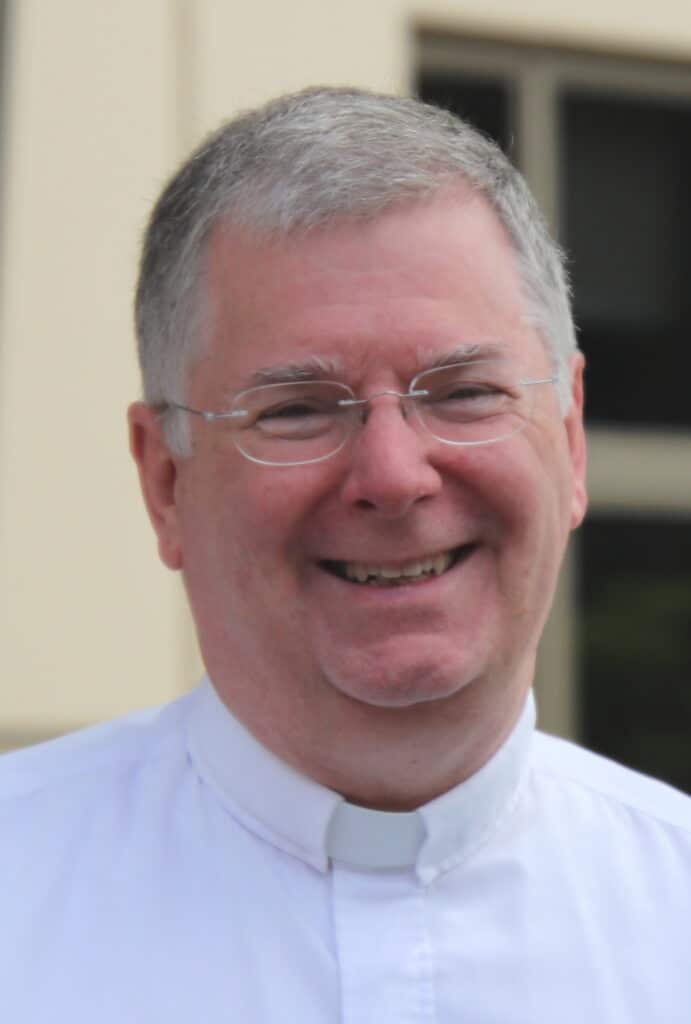 How much does Pentecost?
Some crazy punster asked that question. At first, as pastor, you want to respond…. "But wait, pente doesn't cost, you are misunderstanding the word." It is a Christian feast celebrating the 50th day of Easter (hence its current meaning). Going from its Jewish roots it was the 50th day of Passover and a celebration of the first fruits of spring when the disciples gathered. Then Holy Spirit entered the explicit picture of the meaning of Easter that fulfilled the Jewish promise and became the birthday of the Christian community.
But this is Old St. Mary's Church – welcome to our website – so the many meanings of Pentecost are certainly part of our story and the story we tell. And the true answer to "how much does Pentecost?" (or what does Pentecost cost, if you will), is, "all that you can give."
Thanks for visiting our website, and we hope you can visit us in person, and join with us on our parish journey. As you look around the website, we hope you'll find our latest updates in the bulletin, check on major events on the website itself and explore our parish and school through the various links that take  you into the depths of what we as Catholics in the South Loop do to help understand and live out the faith.
As this welcome began, understanding that our living the message of Christ is guided by the Holy Spirit, so also the Holy Spirit will hurl us into summer celebrations of the church variety (Holy Trinity Sunday & the Feast of the Body and Blood of Christ are next) and secular variety (Father's Day, Independence Day), and also into vacation modes. In all these ways, God is alive and active. During the summer, when you need some refreshment to keep up the pace of the activities around you, drop by and let us share together our faith stories and take a deep look at where the Holy Spirit is leading us all.
God Bless you!
Fr. Brad Schoeberle, CSP
Pastor