Join us for Mass!
Sunday 8 a.m., 11 a.m., 6 p.m. | Saturday 5 p.m. | Monday to Friday 8:30 a.m. | Saturday 9 a.m.
Join us for Mass!
Sunday 8 a.m., 11 a.m., 6 p.m. | Saturday 5 p.m. | Monday to Friday 8:30 a.m. | Saturday 9 a.m.
GREETINGS FROM THE PASTOR
GREETINGS FROM THE PASTOR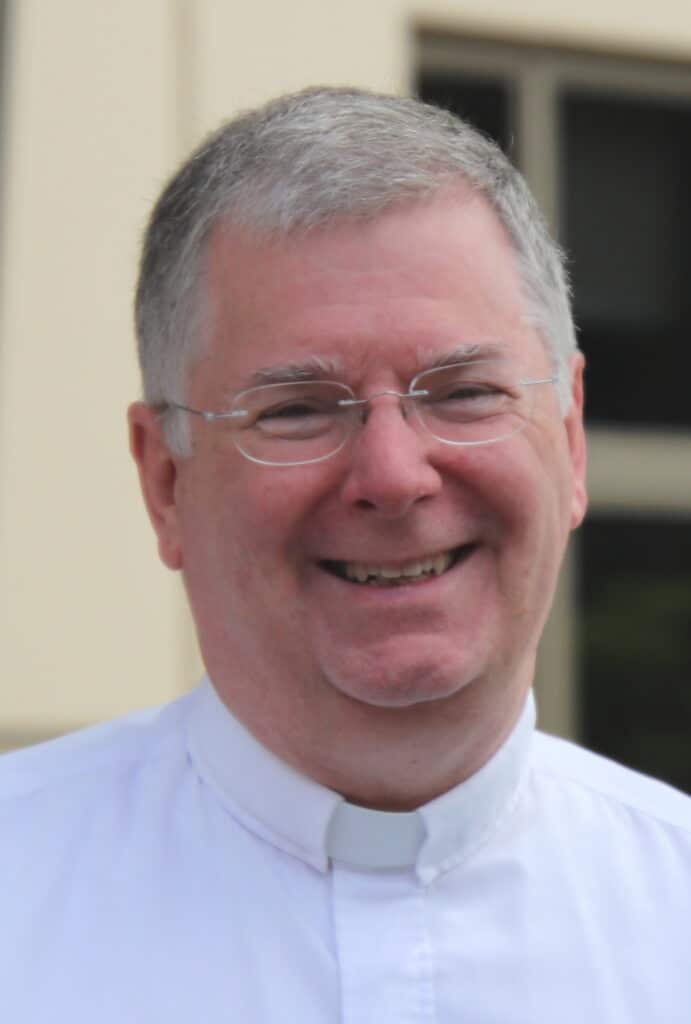 October Festival!
Indeed, this month of October is shaping up as a very good month for celebrations and special activities here in the South Loop. So, welcome to St. Old St. Mary's Catholic Church, and welcome to the home of one of the 2019 Blue Ribbon Schools – our own, Old St. Mary's School. School Website
The weekend of October 5 and 6 we will have training for all liturgical ministries – contact the parish to sign up. We also have our monthly anointing of the Sick on Oct 5 at the 9 am Mass. That same day, we will do our annual Pet Blessing at 11 am in the West Parking Lot (off Wabash).
October 13, OSM takes its place alongside the Chicago Marathon route – look for us waiving at and encouraging runners to run and finish their race. At the Saturday night Mass on the 12th, we will also do a blessing for runners – come join us.
October 20, we are trying something new, our first parish Wellness Fair will take place on Sunday running from 9 am to 5 pm. If you are looking for a check-up, tips on healthy practices, life saving ideas, or have questions about all types of health (or you want flu shots), here's the opportunity for you.
October 26 & 27, we are sponsoring with our sister downtown parishes (Holy Name Cathedral, St. James, Old St. Patrick's, St. Peter's and Assumption), a one-man play dealing with the topic of abuse and healing: Mr. Michael Mack's, Conversations with My Molestor.  Audiences at each play will have an opportunity for questions and follow up with the playwright/performer. The play is Saturday night, 6:30 pm at Holy Name Cathedral auditorium, and 3 pm Sunday afternoon in our Church. Parents should be aware that the play deals with adult content. Donations will be accepted.
And as always, there is so much more going on – check the rest of the website and join us as you are able. Wait till you see what is happening in November and December. And if you want to join us to make the future of the Church happen – all the better.
God Bless you!
Fr. Brad Schoeberle, CSP
Pastor