Join us for Mass!
Sunday 8 a.m., 11 a.m., 6 p.m. | Saturday 5 p.m. | Monday to Friday 8:30 a.m. | Saturday 9 a.m.
Join us for Mass!
Sunday 8 a.m., 11 a.m., 6 p.m. | Saturday 5 p.m. | Monday to Friday 8:30 a.m. | Saturday 9 a.m.
GREETINGS FROM THE PASTOR
GREETINGS FROM THE PASTOR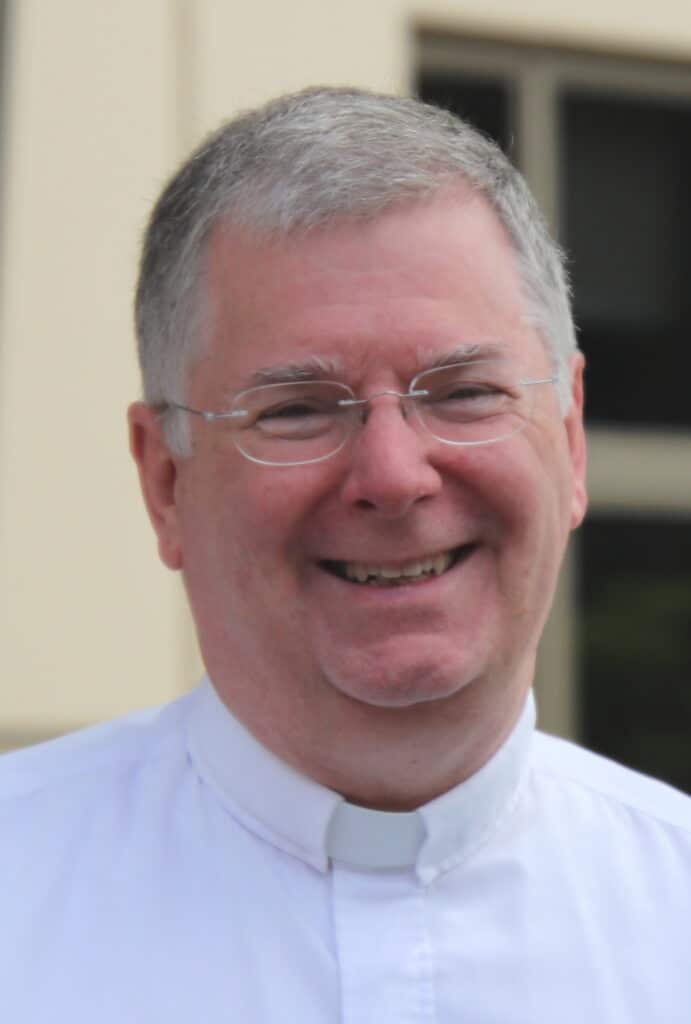 Strike up the band, start the parade, up with the fireworks - we are in summer! And for July, we are given time to reflect on what it means to be Americans.
You may think that being an American is not a Church question, but actually it is. We Catholic Christians are in a time of the Church year we call "Ordinary Time" which is like setting a timer for exercise. Ordinary time is the numbered weeks that we have to practice the mysteries we've heard about in the other special times of the Church year.
So, during summer, here at Old St. Mary's, as elsewhere, we put into practice living values that support life, and liberty, and the pursuit of happiness, even as we take care of one another.  American ideals, right?
Yes, summer includes vacation, and is a more relaxed time, but it is still about living and loving in light of God's love and call to follow God's ways.
I'm glad you dropped by the Old St. Mary's website. I think we are trying to do some of those practice measures this summer. Please come and join us.
Here are some highlights for July in which you can join us. We recently hired Diana Smith as new principal for the school, we're introducing her at and after all the Masses on the 13/14th.
That weekend we will be doing the annual Mission Appeal for AIM - a network of Religious Sisters that ministers to some of the neediest and poorest in our world. Also, on the 13th the movie BRAVE will be presented for kids in our Courtyard.
July 20/21 we will be greeting Fr. Stuart Wilson-Smith, CSP as the new associate pastor, even as we bid a fond farewell and thank you to Fr. Steve Petroff, CSP.
As I say, come join us and see what else we offer as we play with the summer and honor our faith and our nation by practicing what we believe.
Blessings!
Fr. Brad
Pastor at Old St. Mary's