Join us for Mass!
Sunday 8 a.m., 11 a.m., 6 p.m. | Saturday 5 p.m. | Monday to Friday 8:30 a.m. | Saturday 9 a.m.
Join us for Mass!
Sunday 8 a.m., 11 a.m., 6 p.m. | Saturday 5 p.m. | Monday to Friday 8:30 a.m. | Saturday 9 a.m.
GREETINGS FROM THE PASTOR
GREETINGS FROM THE PASTOR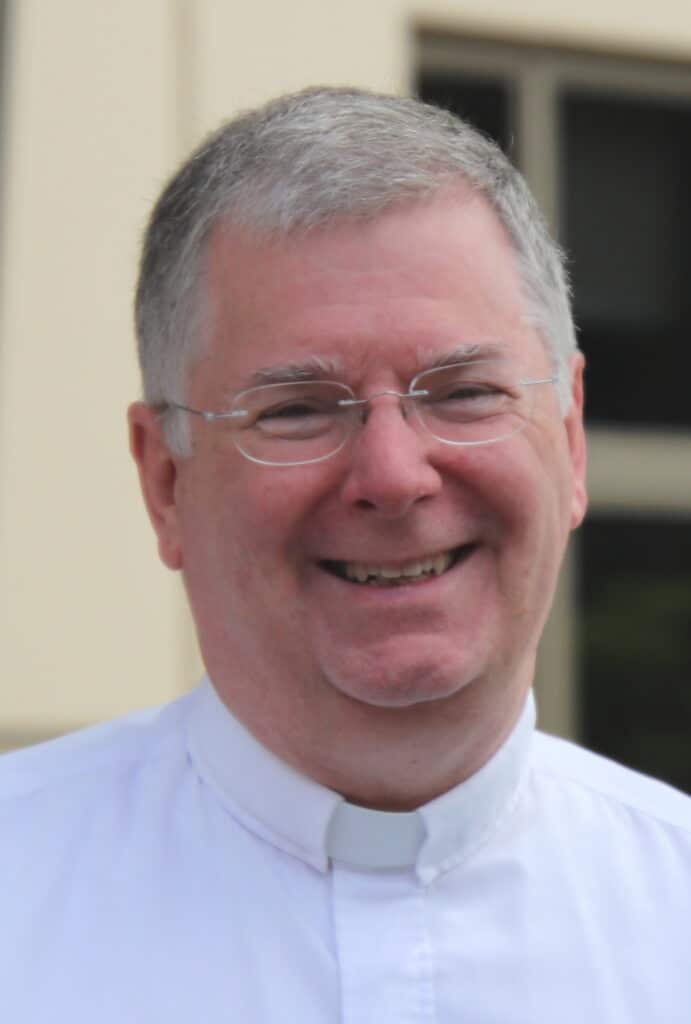 Welcome to Old St. Mary's Catholic Church Website, where we've cleared the hurdle of summer by leaping through Labor Day straight into September. Thank you for checking us out.
September is a big month for us, the kids are back for two weeks already in the school and are up to full speed in classes, on homework, as well as debate, sports and the arts. The parish too is up to fall attitude – meaning we're both digging in for the routine of autumn and articulating new projects and inviting people to new ministries.
Now is a great time to join our parish. Throughout all of September we are celebrating Ministry Month with Ministry Fairs. The weeks will include liturgical ministries, social justice, outreach and community building ministries, as well as leadership and interactive ministries. I know, that's more of a general description, to find out where the rubber hits the road – drop by after Masses in the next few weeks and talk to the people who make it all happen.
Old St. Mary's is a place where it has been happening since 1833. That's when the parish was formed. I have plenty of people ask, "what do you mean by old, the church doesn't look that old?" True, but this is our 6th building, plus the school, plus the parish center, which says people have been involved and are making the Church happen in new ways all the time. To be part of Old St. Mary's is to grasp a tradition of Catholicism that is ever evolving, ever trying to grasp the breath of the Holy Spirit and led by that breath articulate the enduring truth in ever new ways and clearer vision.
We are also a Paulist Parish – meaning the Paulist Fathers, the oldest men's religious order founded in the United States, guides the parish in its missionary ways and style. This year, we also are commemorating the 200th birthday of our founder, Servant of God, Isaac Hecker, CSP. Come join us to find out all this means.
And if you are looking for a great Oktoberfest Party – join us for the kid's fun fest in the morning, and the adult food and fun fest in the evening on September 28 as we prepare to enter October.
Blessings on you also, as we celebrate throughout September to October 4th, Care for Creation with the Holy Father and all Catholic Parishes!
Fr. Brad Schoeberle, CSP
Pastor