Join us for Mass!
Sunday 8 a.m., 11 a.m., 6 p.m. | Saturday 5 p.m. | Monday to Friday 8:30 a.m. | Saturday 9 a.m.
Join us for Mass!
Sunday 8 a.m., 11 a.m., 6 p.m. | Saturday 5 p.m. | Monday to Friday 8:30 a.m. | Saturday 9 a.m.
GREETINGS FROM THE PASTOR
GREETINGS FROM THE PASTOR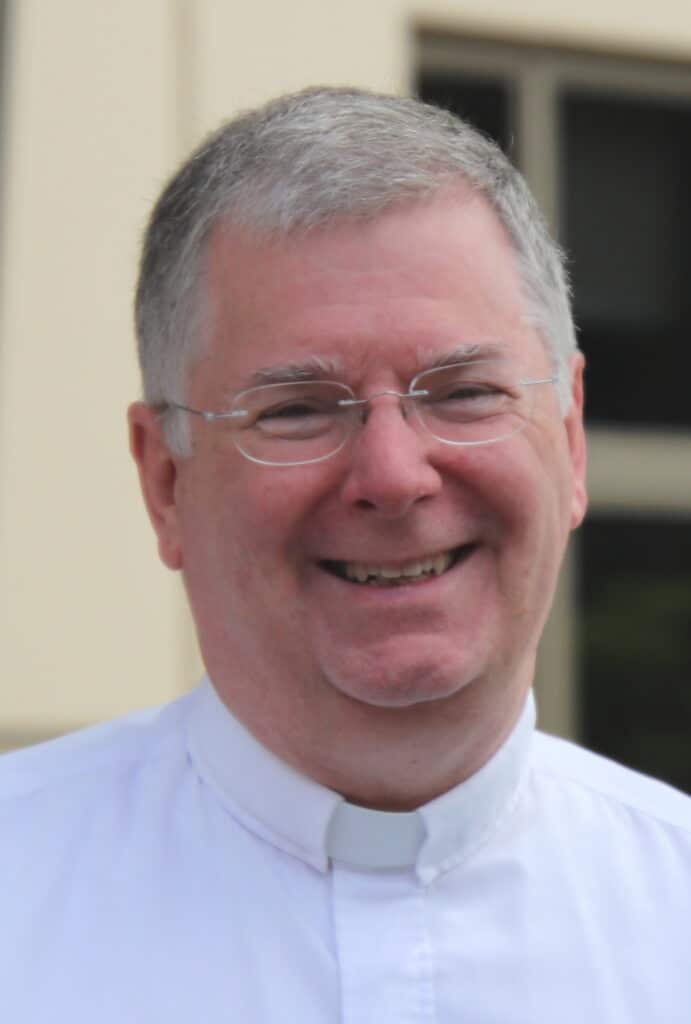 A Change of Seasons, A Change of Time
This last weekend of October, Old St. Mary's and the downtown Catholic Churches are sponsoring a show, a one-man theatre piece called, "Conversations with My Molester: A Journey of Faith." The show is at 6:30 pm Saturday night (Oct 26) at Holy Name Cathedral Auditorium, and at 3 pm Sunday (Oct 27) at Old St. Mary's. The play, written and performed by Michael Mack, recounts his attempts to contact his priest molester, the unexpected people he meets on that journey and the way forgiveness has helped loosen the grip abuse has had on his psyche. It is a way for people to encounter this topic indirectly but will also offer time for questions and healing. Please join us.
Then we start November. November 1st, All Saints Day, our Masses are at 8:30 am and 7 pm. All Souls Day, on Nov 2, the 9 am Mass will also be a Mass offering sacramental anointing for the sick, and the Book of Remembrance will be out for remembering loved ones. Saturdays we also offer individual confessions after the 9 am Mass until 10:30 am.
And after falling back to standard time, the change of season in what I've just outlined, from festival to healing, continues. On Tuesday night, Nov 5 at 7 pm Old St. Mary's hosts a special service: Of Womb and Tomb - Prayer in Time of Infertility, Miscarriage, and Stillbirth. As part of the service, we'd like to proclaim names and light candles in memory of our little ones. To prepare for that, please feel free to send a private email with the names that we should speak aloud to swilliams@oldstmarys.com.
Some children were not named. That's okay, too. There will be an opportunity to light a candle for the babies that remain in our hearts and on our minds, those without names, those whom we call "Baby Smith," or "Baby Girl Ramirez." This is an opportunity to remember as you best see fit.
November will be a time to celebrate and remember, we hope you'll join the Old St. Mary's Community as we engage the seasons of life and faith and celebrate together God's presence in it all.
Blessings on all of you!
Fr. Brad Schoeberle, CSP
Pastor